The last phase of the massive redevelopment of the former Cité administrative/Rijksadministratief Centrum of Brussels, Panorama has been designed to provide its residents and visitors with a modern complex that is pleasant to live in and experience. The project is part of an urban development along the Pechère garden, between Place du Congrès/Congresplein with its famous column, and Boulevard Pacheco/Pachecolaan.
Factsheet

Project specificities

Heat pumps

Solar panels

Water recuperations

Storm basin

Location

Rue de Ligne 40
1000 Brussels
Belgium

Details

In design phase

Building permit: yes

Environmental permit: yes

Construction period: Q3 2020 - Q2 2027
Strengths

Programme

45 500 m² Residential space

431 Residential units

8 700 m² Public facilities

4 500 m² Retail
Partners

Partners

Jaspers-Eyers Architects

Archi 2000

Max Dudler

Triple Living
IN THE PICTURE
Rob Ragoen
— Developer Immobel
Thomas Spranger
— Architect, Office Max Dudler
A building of minimalist design
Consisting of four buildings, the project boasts spacious accommodation with spectacular views of the rest of the city as well as attractive retail premises and green spaces, particularly the renovation of the Pechère garden.
As far as public facilities are concerned, it will feature a school and a nursery.
Immobel Social Fund
En plus de la durabilité directement liée à nos projets, nous contribuons également au bien de la société en reversant jusqu'à 1 % de nos bénéfices* à des associations caritatives dans les domaines de la santé,de la culture et de l'inclusion sociale.
En savoir plus sur notre programme de mécénat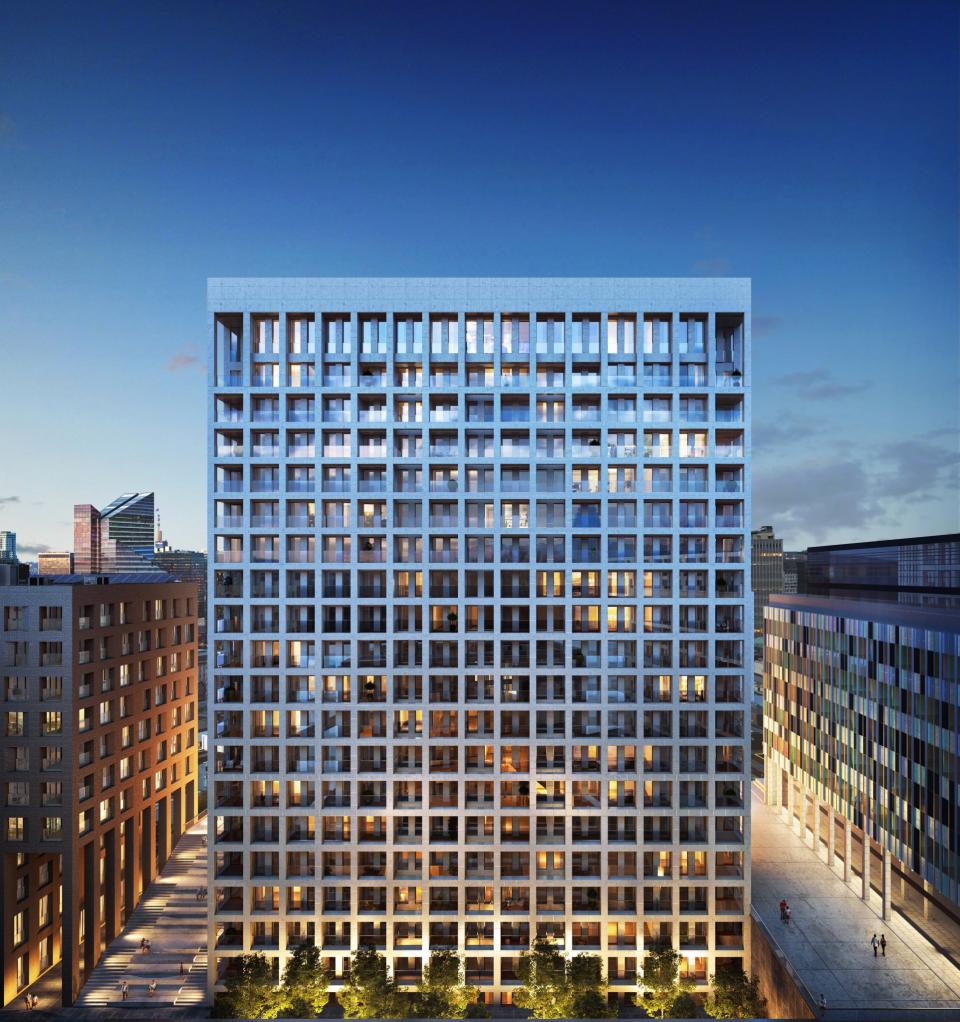 "The choice of architectural firm was key to creating a connection between the different parts of the site, and improving accessibility and connections to the lower part of the city. We therefore selected the Swiss-German firm Max Dudler on account of its expertise in this type of large-scale development as well as its sleek design, which perfectly complements this site with its immense surface area and volume."
With its stairway and vast esplanade, the complex aims to improve links between the upper and lower parts of the city, enabling pedestrians to cut through to the city centre.
This is a development designed to stand the test of time.
"We convey our vision of contemporary architecture by focusing on the site and its environment. Out of the historic context we develop timeless buildings that stand for continuity of the European city. In the case of Panorama, we develop further the existing structures realized in the 1960s jostling with buildings from the 19th century and the 1920s. The result is an urban ensemble of buildings that with its plaza, alleys and the proximity of green space creates a social environment, a city within the city.
We create sculptural façades that inspire tranquillity and unity. Using natural materials such as stone and brick we build for the long term and emphasize on sustainability."