Since we are very aware that buildings become a part of cities for a very long time, we want our projects to be healthy living places.
Creating healthy places
More than ever, what counts is the ability of places to contribute to our quality of life, to reduce our environmental footprint and to actively contribute to the vitality of the region.

These concerns are part of all of our projects and illustrate the desire of our teams to develop urban spaces that benefit the users, the community and the environment.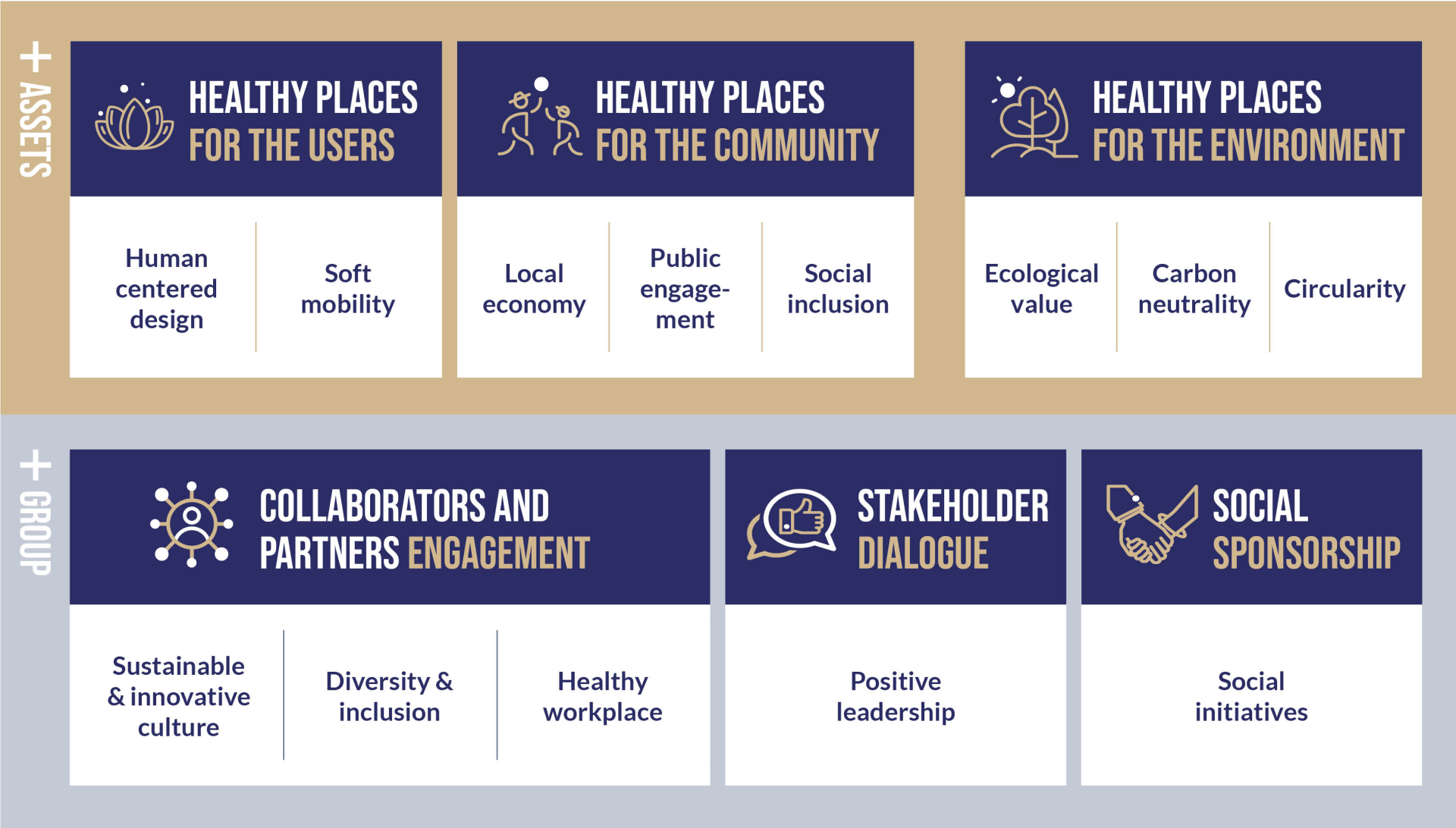 SDG
Our sustainable development goals
We have integrated the United Nations Sustainable Development Goals in our ESG strategy. As a major property developer, Immobel works in the general interest of cities and communities to support them in their ecological and societal transitions (SDG 11 - Sustainable cities and communities).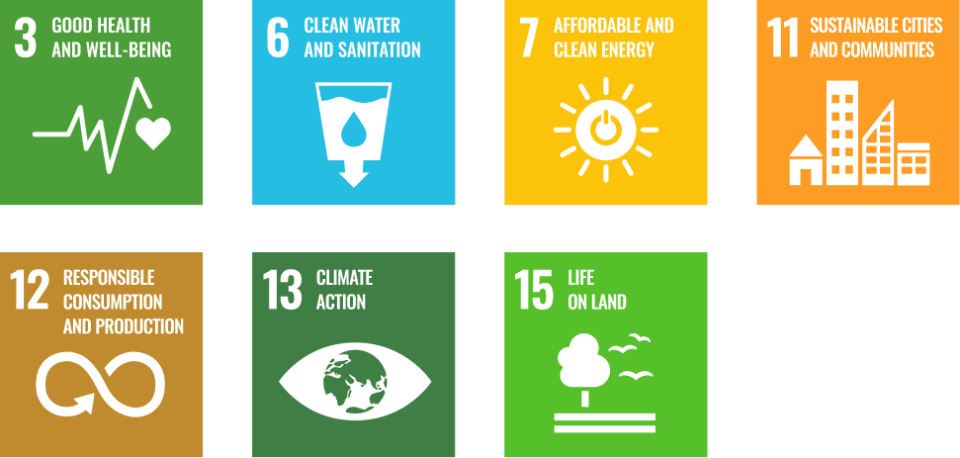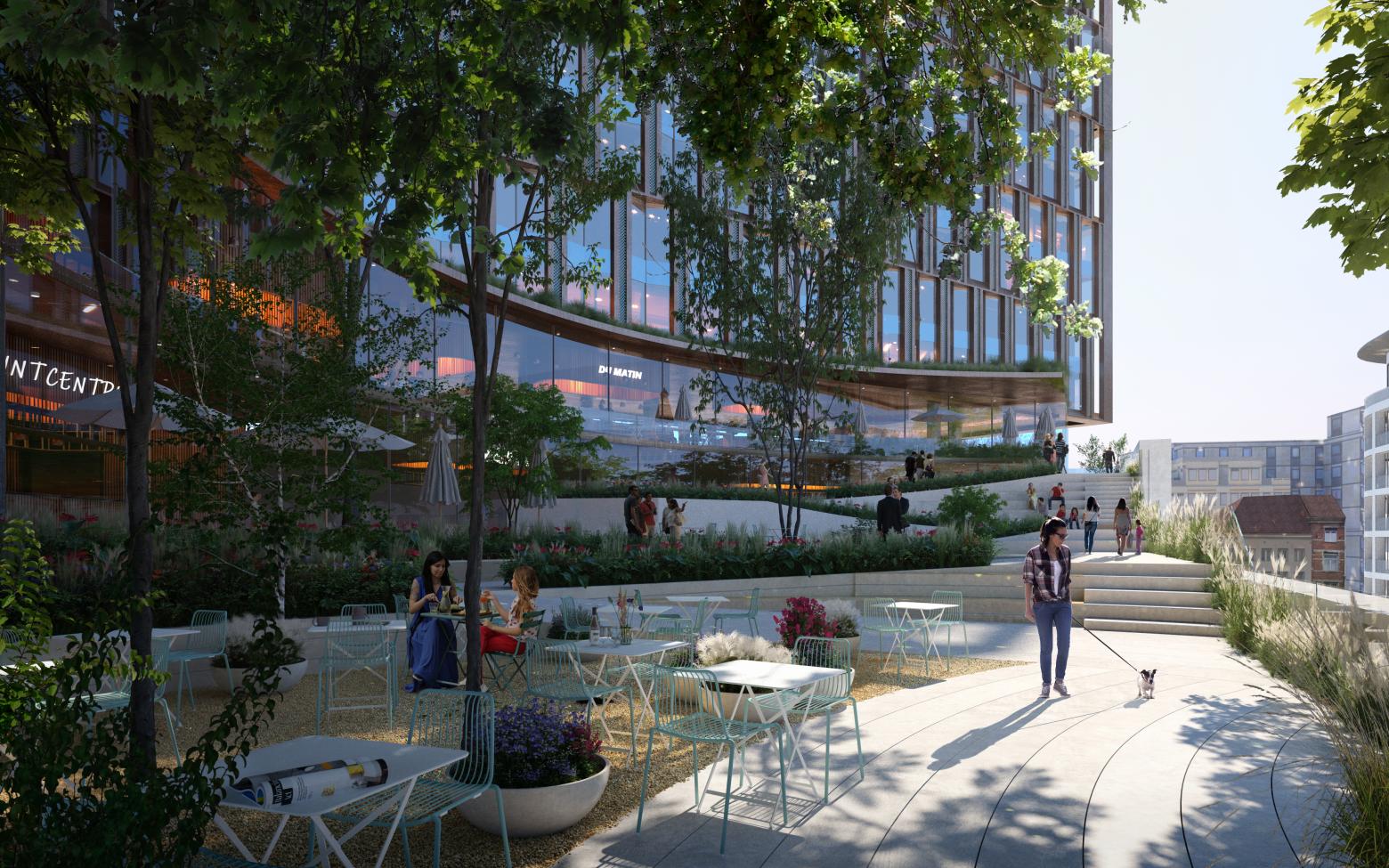 Good health and well-being
Our design incorporates a growing importance on health and well-being parameters (SDG 3 - Good health and wellbeing). Users now seek more qualitative living and working spaces, in which they can live and work comfortably and in good health. The way we design buildings, spaces and the surrounding neighborhoud should encourage and support sustainable lifestyles in its true sense.
Environmental transition
Immobel wants to take up a leading role in the environmental transition. We will reduce our ecological footprint through mindful water and energy consumption, and by reducing CO2 (SDG 13 - Climate action including, SDG 7 – Energy, SDG 12 - Ressources and SDG 6 – Water ).
But the solutions to respond to climate change are not limited to "grey" technologies such as renewable energies or material use. Even if we totally convert to renewable energy today, we'll still need help from nature. We cannot address biodiversity loss (SDG 15) without tackling climate change, but it is equally impossible to tackle climate change without addressing biodiversity loss. Protecting and restoring ecosystems can help us reduce the extent of climate change and cope with its impact.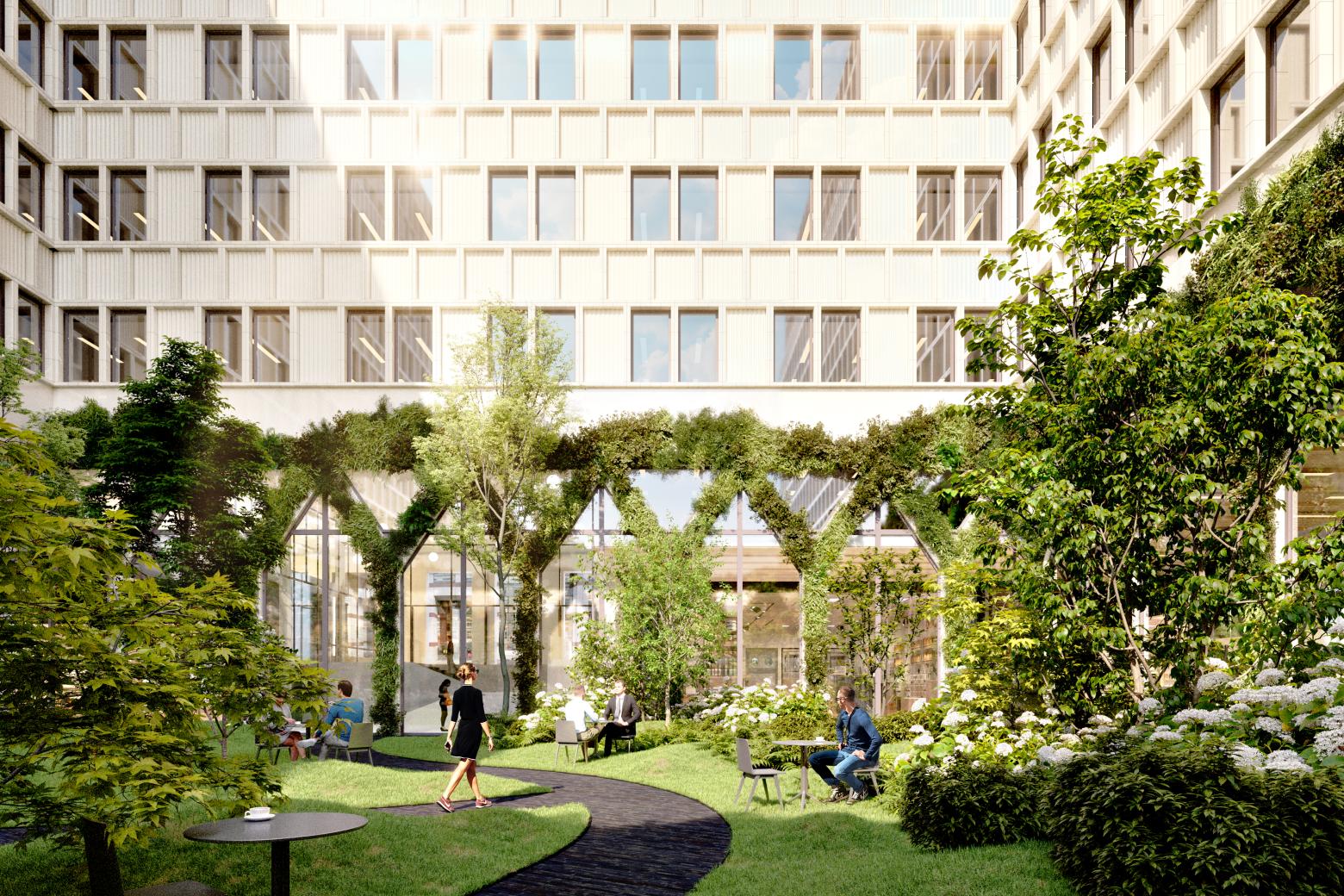 Biodiversity strategies
The continued increase of the build-up area and the urbanization are inducing new ways of thinking about biodiversity. Ecosystems and biodiversity within cities are important, sometimes unique and to be protected and further expanded. Immobel wants to implement biodiversity strategies in its developments as a key element to protect and restore biodiversity using it as a driving force during the whole life cycle of a building or a development (SDG 15).
We consider the mentioned UN SDG's as the ones on which we can have a direct impact with our projects. In addition, at Group level we are convinced that we can have a direct or indirect impact on several SDG's, we consider SDG 17 – Ecosystem, SDG 5 – Diversity and inclusion, SDG 3 – Healthy workplace, SDG 9 – Sustainability culture and SDG 4 – Training knowledge sharing / culture to be the main ones.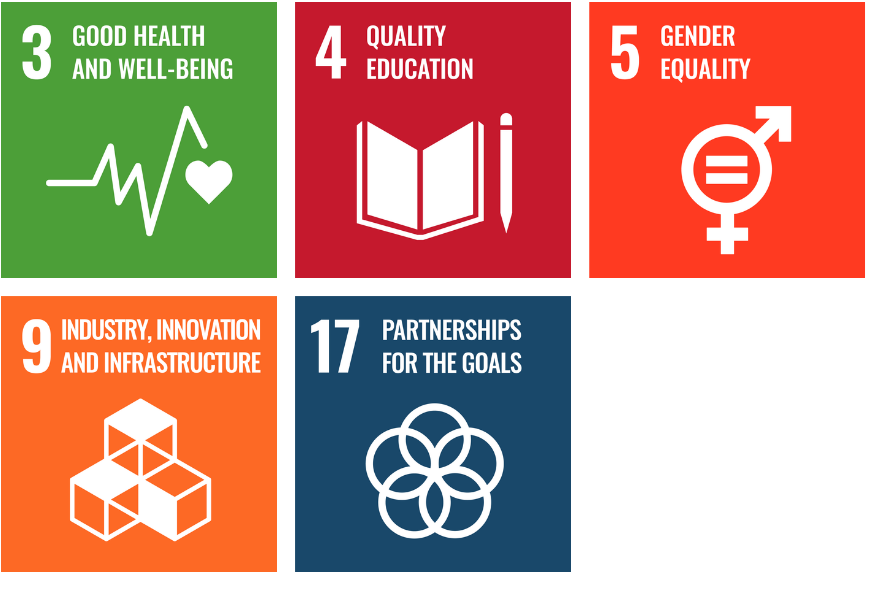 Certifications
Measuring our performance and impact
The Immobel Group will continue to provide transparency on its social and environmental performance by means of external certifications at Group level such as GRESB combined with an ambitious certification policy regarding health and environmental topics at asset level.
At the same time, Immobel is developing an integrated reporting framework, aligned with the requirements of the EU taxonomy and the upcoming Corporate Sustainability Reporting Directive.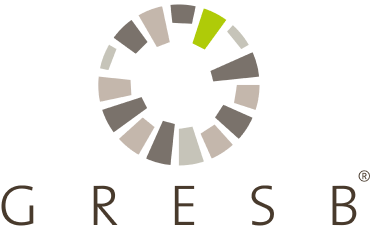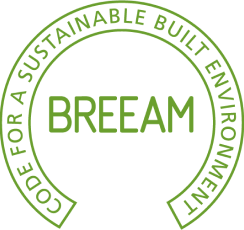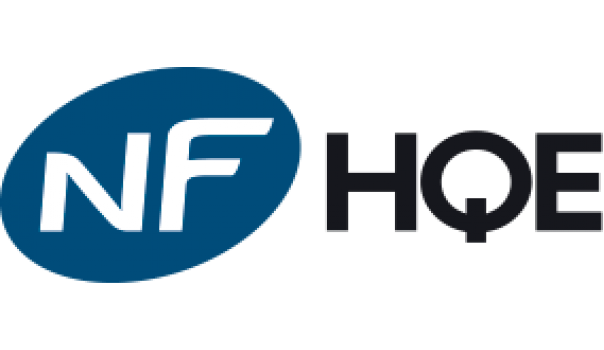 GRESB certification
GRESB (Global Real Estate Sustainability Benchmark) is a private for-profit ecolabelling company. Founded in 2009, its main focus is the real estate sector. Immobel is committed to obtaining this certification for its entire portfolio of projects.
BREEAM certification
Developed by the Building Research Establishment (BRE) in the United Kingdom in 1990, the BREEAM certification is the world's leading sustainability assessment method for construction projects. Many of our projects carry the BREEAM label.
HQE certification
Designed by the High Environmental Quality association, this standard is a benchmark for sustainable construction in France.