The role of landscape architects is crucial in developments. Anne-Marie Sauvat, founder of the Atelier EOLE landscape architecture firm, explains her ambition: to design understated and diversified plantscapes to turn the soil of our cities into a veritable factory of biodiversity.
"As part of a programme such as Lebeau or Universalis Park in the heart of Brussels, our role is to preserve what is already there and provide real environmental added value. In doing so, we improve the living environment of residents. You can't have one without the other: the link between nature and well-being is now proven and is obvious to everyone since the health crisis. Our criteria for choosing plants are based on scientific knowledge, linked to natural environments and soils, interaction with light, the presence of water and the typology of the spaces, with different uses. We work with the complexity of living elements and design 'urban nature' environments. With the right plant pairings, we imagine smaller but denser viable arrangements, thinking ahead to how they will develop in 5, 10, 15 years and more and in all seasons."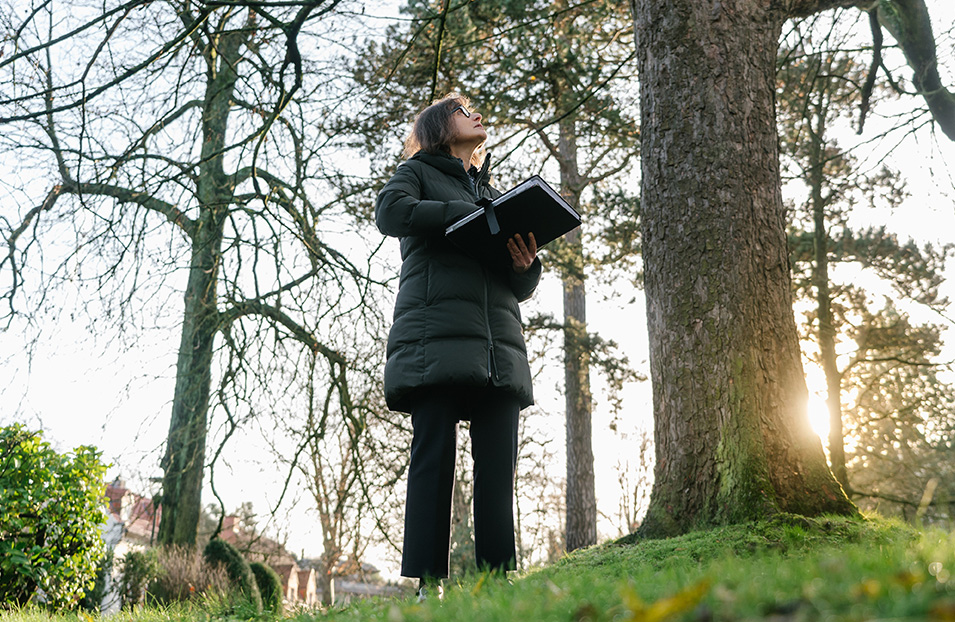 Lebeau: creating an urban clearing
"This project near Sablon concentrates a multitude of objectives in a small space: a garden that really works, reasonable maintenance, and layouts to anticipate the future of the city with all its excesses: lack of water, high population density, extreme weather, etc. We are developing an urban clearing, within a brand new, densely-planted garden created from the previously fully-hardscaped rear courtyard. From now on, we will be able to free up more than 1,500 m² and provide residents with a teeming intimate space, inspired by what can be found on the forest floor. We are also trying to limit the amount of hardscaping, using architecture and roofs as platforms for biodiversity. All of the roofs in Lebeau are planted, even if not accessible. These can be used to create protected living environments and thereby offer areas of refuge for insects, birds, etc."
Rekindling residents' sensitive sides
"For me, creating layouts that will inspire delight and play, especially in children, is of great importance. For the residents of the building, when they pass through the block, to go to school for example, something has to happen! We want to evoke sensations, to rekindle emotions and memories of nature in them. Instilling this lesson when a person is still young will lead to adults who are respectful and conscious of the value of nature."
Universalis Park: a project for everyone 
"This project near ULB-VUB university is on a different scale in terms of territory, with a site covering more than 6 hectares. Like the link in a living landscape, our designs must connect the plot to the nature around the project. We are thinking on a territorial scale: the Sonian Forest, the Bois de Halle, etc. What we are interested in is re-establishing the tangle and reinforcement of the environments (border, grassy fringe), which creates great diversity. Ultimately, we are always looking for solutions based on nature."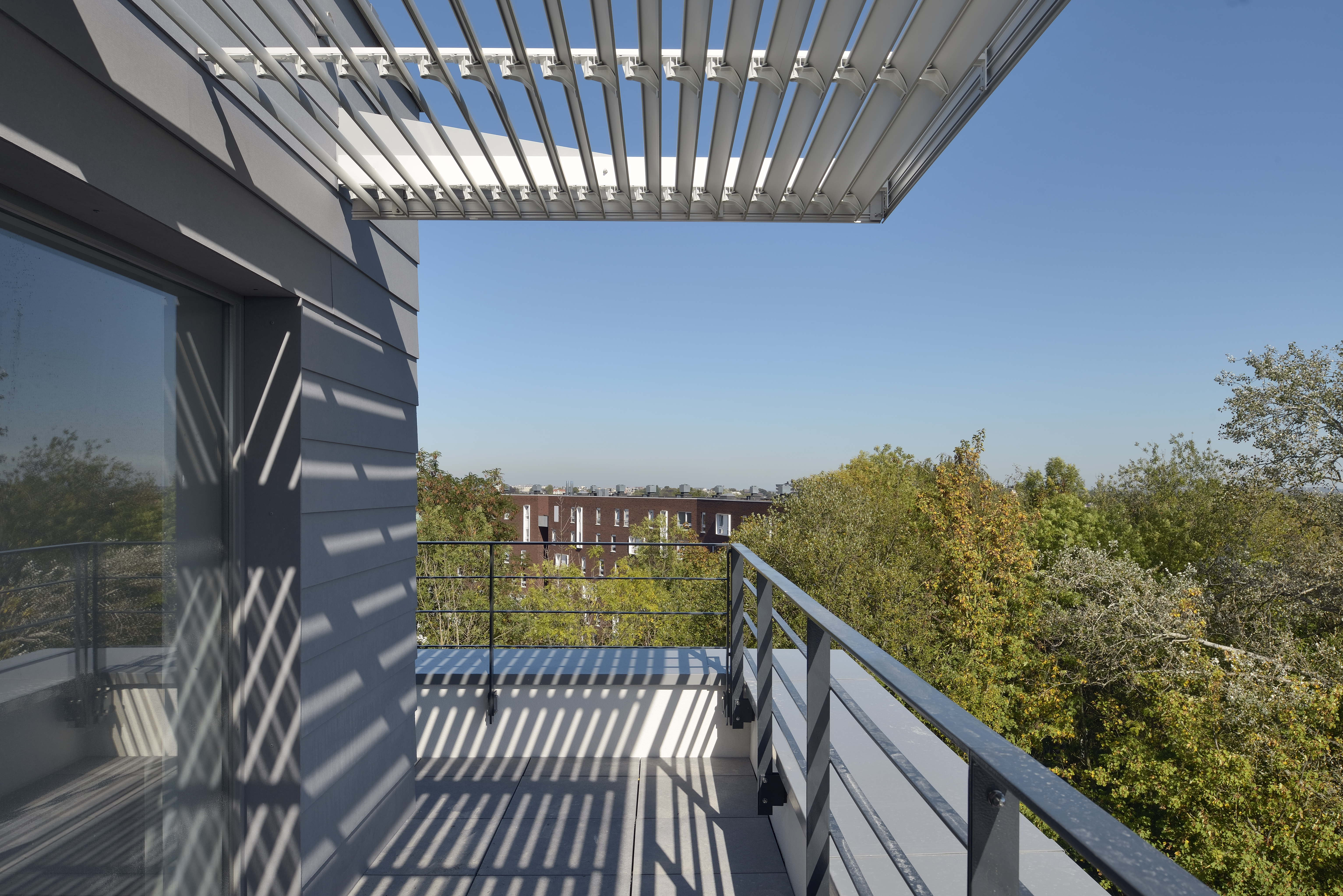 Bussy-Saint-Georges: the choice for green living
An excellent example of a project incorporating extensive planting in an urban environment, the Bussy-Saint-Georges development, close to Paris, is situated in a medium-sized town. A neighbourhood where you can live the good life between countryside and city, right on the edge of a top-quality golf course. For this project, Immobel France has opted to develop the programme as a visual and botanical extension of the golf course. The development offers a mix of housing types - apartment buildings, a few villas with high-end services, serviced apartments for the elderly - and the highest architectural quality. The key feature of the project is its favouring of pedestrianization. With the exception of ten or so parking spaces at the entrance to the apartment complex, no vehicles are visible in the development. The programme focuses on greenery, with tall trees, a decision taken in cooperation with a landscape architect specializing in agroforestry. The project has also been very well received by the municipality and local residents due to its integration within the local landscape.