Immobel's first project in Germany, the iconic Eden Tower, has one of the highest "green" residential façades in Europe. Designed by the architects Helmut Jahn and Magnus Kaminiarz, it boasts a fantastic location, at the entrance to Europa Allee and in close proximity to the business districts, the train station and the exhibition centre.
Factsheet

Location

Europa-Allee 11
60327 Frankfurt
Germany

Details

Under development

Building permit: yes

Environmental permit: not applicable
Strengths

Features on site

Private concierge service

Green facade

Integrated fitness space

Features at proximity

Transport

Shopping

Metro at the foot of the residence
Partners

Partners

TLBS Architekten

Jaspers-Eyers Architects

Helmut Jahn

Magnus Kaminiarz

Studio Architects
IN THE PICTURE
Muriel Sam
— Developer Immobel
Helmut Jahn
— Architect, Jahn Architects
A vertical ecosystem to bring greenery back into the city
Where there used to be a car park with a surface area of more than 2,000 m², the new high-rise residential building will feature a vertical plant ecosystem equivalent to more than 2.5 times its footprint.
The green planting on the façade will consist of 200,000 plants from 15 particularly robust species capable of permanent regeneration regardless of height. The services and the concierge desk will further improve quality of life for residents.
Immobel Social Fund
En plus de la durabilité directement liée à nos projets, nous contribuons également au bien de la société en reversant jusqu'à 1 % de nos bénéfices* à des associations caritatives dans les domaines de la santé,de la culture et de l'inclusion sociale.
En savoir plus sur notre programme de mécénat
"We were attracted by the project of a central, highrise residential building with a unique green façade, which we see as a strong signal in the heart of the city. Most of the apartments are compact units with one to three rooms, an offering which is well suited to the population of Frankfurt, where there are a high number of young professionals looking for their first home in the city or an alternative to hotels."
A realisation in the spirit in which it was designed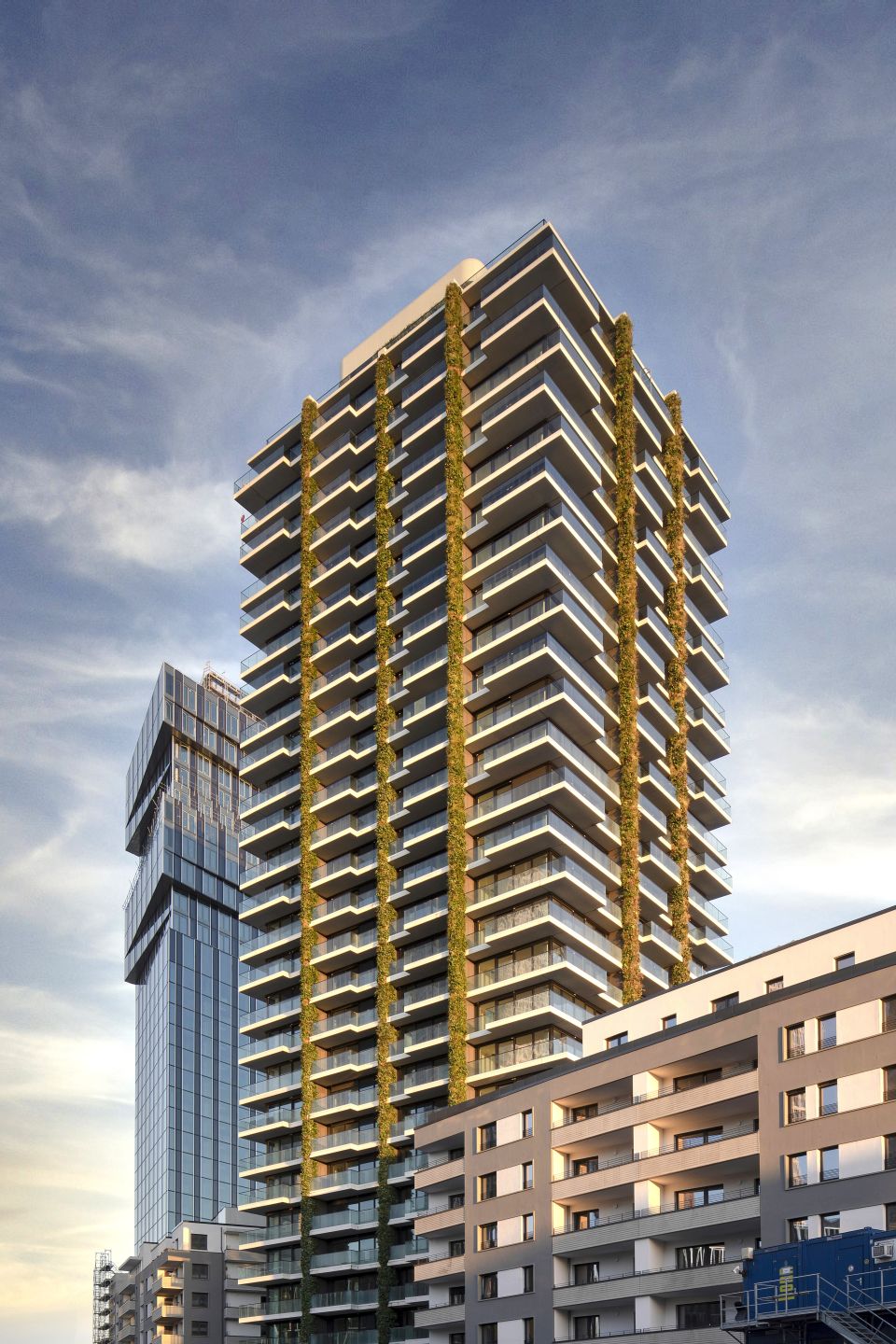 "As architects, our lives would be boring without exciting challenges like this green high-rise building with its self-irrigating green façade system - a prototype which requires a lot of innovation. The Eden Tower will bring greenery into a dense urban district without requiring any care from residents. The external spaces have been designed as an extension of the apartments - an extra room as it were - which makes them particularly spacious. Thanks to this greenery, the Eden Tower will be a good place to live, and I'm delighted that Immobel is building this project in the spirit in which it was designed."