For offices like in other sectors, Immobel applies high standards and aims for high-quality finishes.
Immobel's approach: aim high
The keywords of Immobel's approach: brightness, accessibility, quality of life and work. Locations are carefully selected, with the Group positioned in the best in the market. It adapts to new forms of work, such as smart working, by being as flexible as possible in the design of spaces and by employing internationally recognized architects known for their discerning proposals. By endeavouring to encourage close cooperation with the authorities, Immobel also, where possible, establishes a dialogue with the end customer upstream, to ensure a result that is suited to their vision for the urban development of neighbourhoods. Immobel is also increasingly favouring sustainable and circular renovations. In Brussels, this is the case for the Multi tower, on Place De Brouckère, as well as the future conversion of Total's headquarters, on Rue de la Loi. A major transformation project with high ambitions in terms of circularity and sustainability. Other examples include, in France, the Saint-Antoine project, which is retaining the structure of a former Paris car park.
Commerce 46, comfort of use and versatility
"We signed a lease with ING for this entire Brussels building before the start of the project. It offers a great opportunity to involve the customer in the design and to adapt the project to its current and future needs within the framework of the planning permission secured. Our design also provides for a ground floor that can be more easily adapted to future uses. This transformability is one of the cornerstones of sustainability that we are applying to the project.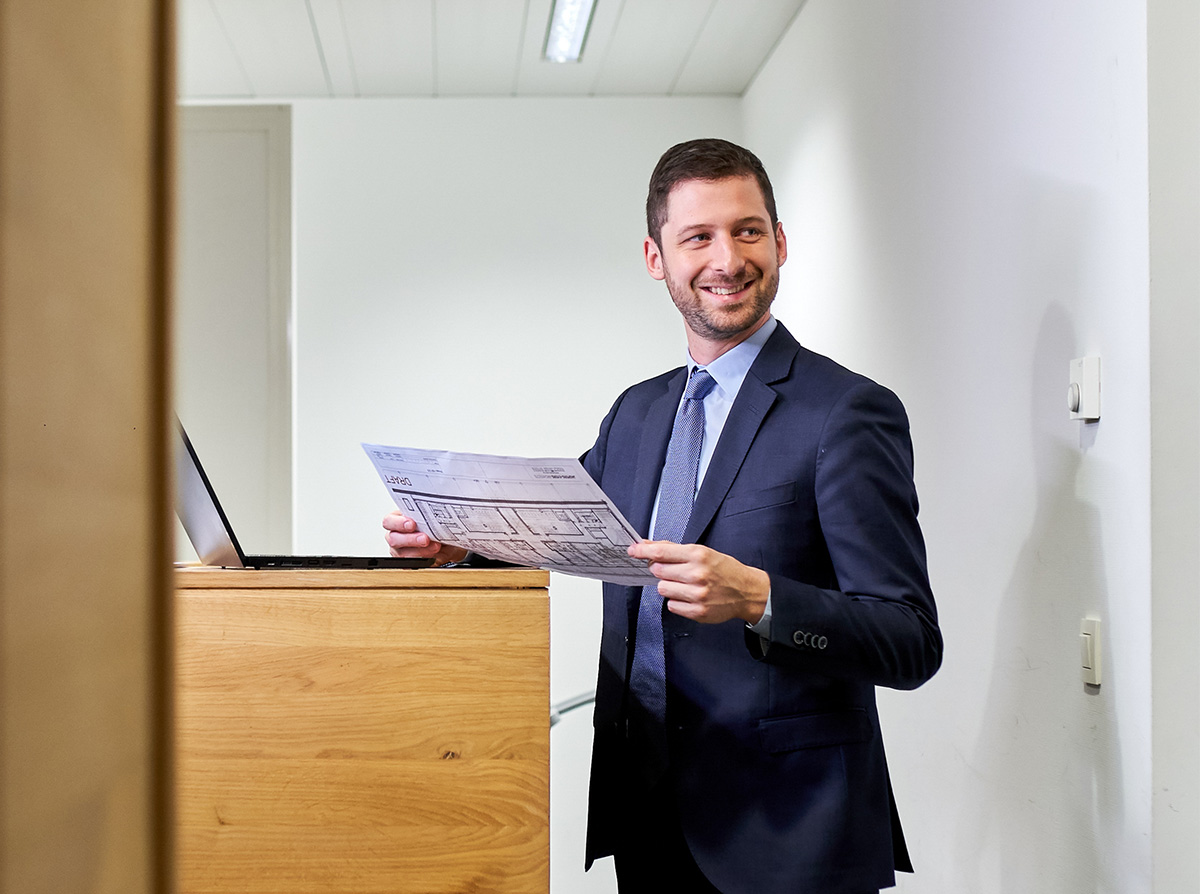 We are studying different types of layout and are ensuring that they are achievable in terms of hallways, the symmetry of the façades, lifts, emergency exits etc. Private or open space offices, we are imagining the two extremes and all options in between. Everything is designed to accommodate employees in an optimal configuration."
Adrien Puylaert, Developer for Immobel
Commerce 46
Surface: 13 550 m²
Location: Brussels European quarter
Use: Offices
Architects : Office KGDVS et Jaspers-Eyers
Virtuous office building, a sustainable approach
No fossil fuels

Geothermal energy
Heat pumps and solar panels

Energy performance

Low overall consumption 62.5 kWh/m²/year
Improvement of the building envelope: thermal resistance (walls, solar control glass)

Optimal quality of work

2.7 m high floor-to-ceiling glass façades, maximizing natural light
Garden and terraces in the rear courtyard accessible to users

Promotion of mobility

Minimum 70 bicycle parking spaces
Metro stations and public transport within walking distance
Reduced number of parking spaces on site to encourage "clean" mobility