Marnix Galle*
Executive Chair of the Board Of Directors
Chief Executive Officer
Chair of the Nomination Committee
Chair of the Executive Committee
Chair of the Investment Committee
* Mandate executed by the company A³ Management BV, represented by Marnix Galle.
After studying economics at Tulane University in New Orleans, Louisiana, USA, Marnix began his professional career in 1987 at Cegos Belgium as a consultant. In 1989, he took his first steps in the real estate sector (family portfolio). His own company Allfin (°2001) became one of the leading real estate developers in Belgium. In 2014, Allfin Group took a 29% stake in Immobel, listed on Euronext since 1863. Following the merger between Allfin Group and Immobel in 2016, he became its Executive Chair and has been chairing Urban Land Institute (ULI) Europe since July 1st, 2020. He also is a director, member and trustee of several leading European and American associations.
Karel Breda*
Chief Financial Officer
Member of the Executive Committee
* Mandate executed by the company KB Financial Services BV, represented by Karel Breda.
After studying Applied Economics at the KU Leuven and obtaining an MBA from the University of Chicago, Booth School of Business, Karel began his professional career in 1999 by developing a number of internet start-ups in Europe. In 2002, he joined GDF Suez (now Engie), where he held various managerial positions in M&A and Project Finance in Europe, South Asia, the Middle East and Africa. In 2011, he was promoted to Chief Financial Officer for the South Asia, Middle East and Africa region based in Dubai and in 2014 for Engie E&P in the Netherlands. Prior to joining Immobel on 1 August 2018, Karel was Managing Director Middle East, South and Central Asia and Turkey for Engie Solar based in Dubai and India.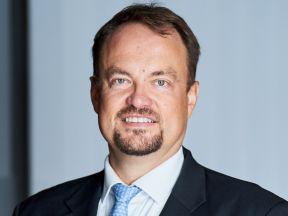 Alexis Prevot*
Chief Investment Officer
Member of the Executive Committee
Member of the Investment Committee
* Mandate executed by the company AP2L SRL, represented by Alexis Prevot.
After studying Urban Engineering at the École des Ingénieurs de la Ville de Paris (EIVP), Alexis began his career as a commercial engineer in the Bouygues group, where he specialised in Design Build, Finance and Operate (DBFO) regulations. In 2000, he started working as a senior consultant in the Real Estate and Capital Project Management Practice at PriceWaterhouseCoopers. With his MBA from the London Business School in 2006, Alexis joined the M&A Real Estate team of Lehman Brothers in London and Frankfurt, which focused on large European real estate companies through Investment Banking and Capital Markets. Prior to joining Immobel in 2019, Alexis was senior portfolio manager in the European investment team of Abu Dhabi Investment Authority's Real Estate and Infrastructure department.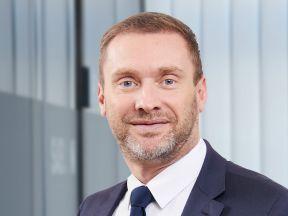 Fabien Acerbis
Managing Director Immobel France
Member of the Executive Committee
As graduate of the ESTP, an international reference school for construction, Fabien began his career in 1997 at Bouygues Construction before joining SCIC, a subsidiary of Caisse des Dépôts, specialising in Associate Project Management, in 1999. In 2004, he joined Bouygues Immobilier as a service centre manager in Île-de-France, where he then became regional director for Île-de-France Nord and then regional director for Île-de-France Est in 2012. Managing Director of Bouygues Immobilier's Subsidiaries and Investments in France since 2014, he became General Manager of Housing in the Ile-de-France Region in 2017. In the autumn of 2019, he joined Immobel as Managing Director Immobel France.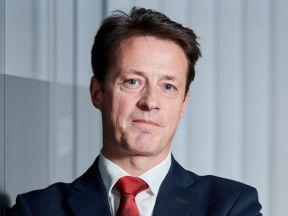 Olivier Bastin
Managing Director Immobel Luxembourg and Germany
Member of the Executive Committee
Olivier began his career in the banking sector (BACOB, 1994-1995) before joining the real estate department at Intermarché, where he contributed to the expansion of the brand in Wallonia (1995-1996). In 1997, he joined Jones Lang LaSalle, where he became the department head of the Office Department for Belgium (1997-2005) before becoming Managing Director of the group's Luxembourg branch (2005-2011). In 2010, he combined this position with that of Head of Capital Markets for the Belux. He left JLL at the end of 2011 to join Allfin Group as CEO of the Luxembourg entity. Since 2018, he is also in charge of the introduction and expansion of Immobel on the German market. Olivier has a degree in Applied Economics (ULG, 1988-1992) and an MBA (ULG & Maastricht University, 1993-1994).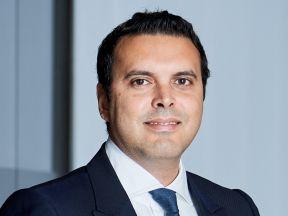 Adel Yahia*
Managing Director Immobel Belgium
Member of the Executive Committee
* Mandate executed by the company Adel Yahia Consult BV, represented by Adel Yahia.
Adel joined Immobel in December 2017 as Chief Operating Officer responsible for the Development, Technical, Sales and Landbanking departments. Prior to that, he worked at AG Real Estate as head of the Residential department and co-Head of Development. Between 2010 and 2015, he was responsible for various business units at Matexi. He started his career in 2004 as a real estate developer and also worked in real estate investment banking. After studying law at the KU Leuven and holding a Master's degree in General Management (PUB) from Vlerick Business School, he graduated in 2006 with a Master's degree in Real Estate (postgraduate programme in Property Studies) at the KU Leuven. In 2014, he completed the "Executive Program in Real Estate" training at Solvay Business School (ULB). He has been a lecturer at KU Leuven since 2010 and at Solvay Business School since 2015.
Supporting the Executive Committee: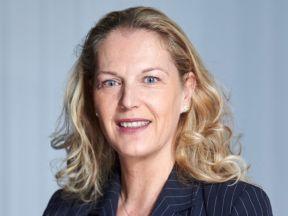 Joëlle Micha*
Head of Corporate Affairs Immobel Group
Compliance Officer
Supporting the Executive Committee
* Mandate executed by the company JOMI SRL, represented by Joêlle Micha.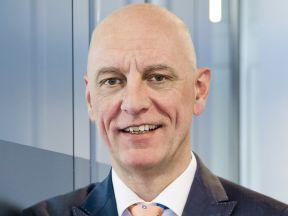 Rudi op 't Roodt*
Chief Technical Officer Immobel Group
Supporting the Executive Committee
* Mandate executed by the company 2Build Consultancy BV, represented by Rudi op 't Roodt.