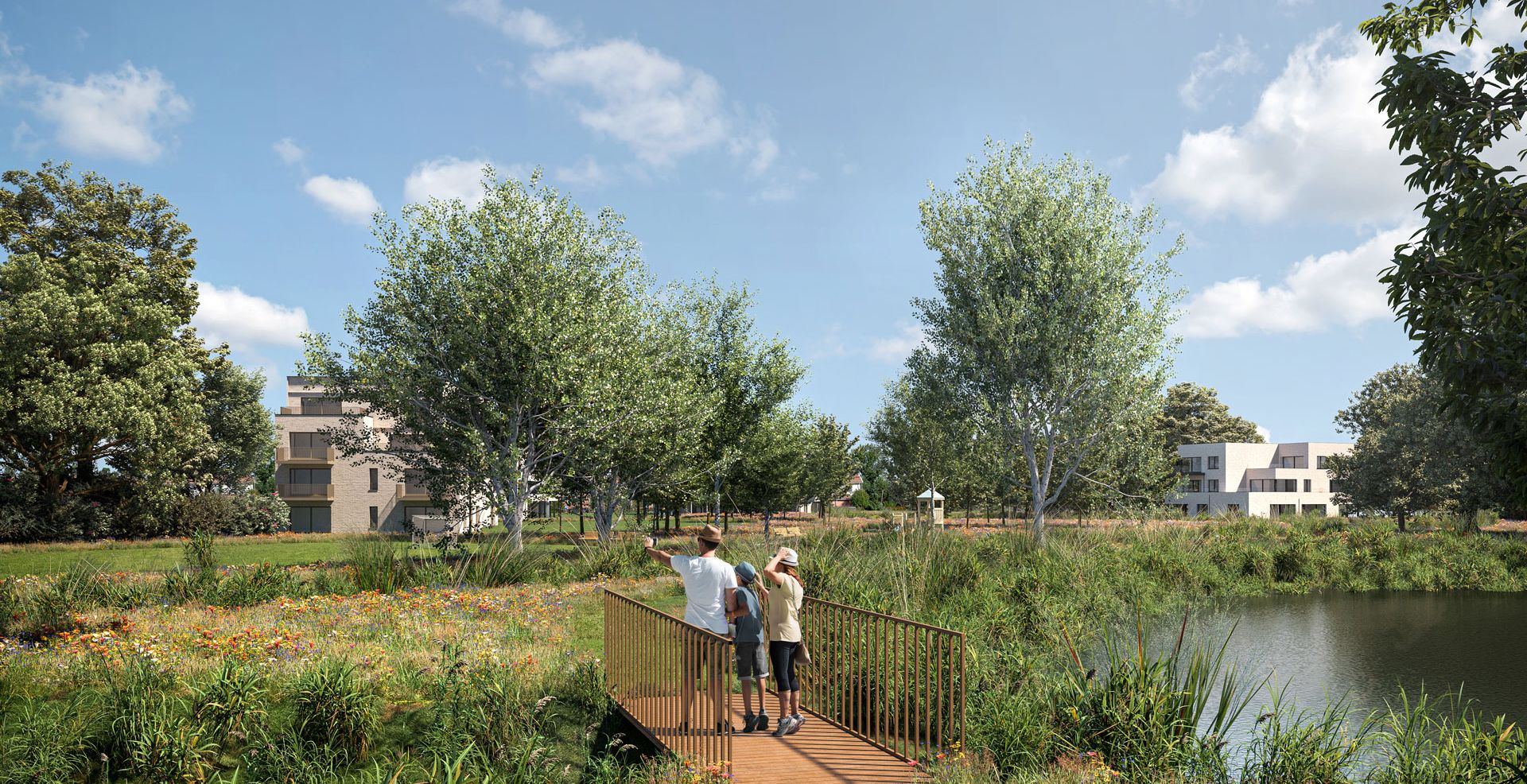 Biodiversity is the richness of species, ecosystems and their interactions. Beyond their intrinsic value, these species and ecosystems provide a number of valuable services to our societies such as reducing the Urban Heat Island effect (an increase of the temperature in urban areas), improving the air quality, sequestering carbon or regulating stormwater runoff.  Biodiversity loss and ecosystem collapse are one of the biggest threats facing humanity in the next decade: plant and animal species are disappearing at an ever faster rate due to human activity. For that reason, biodiversity protection and nature protection and restoration figure prominently in the EU Green Deal[1].
On top of that the COVID-19 pandemic has been a powerful reminder of the importance of living in harmony with nature. There is growing evidence that trees and green have a positive impact on social and mental well being and productivity.
At this point in time, climate change has and is dominating the ESG thinking. Biodiversity should however be put at the same level of attention as climate challenge and energy transition.
The challenges of decline in biodiversity, climate change and human well-being are closely connected, and a failure to jointly address the dual crises can compromise people's good quality of life.
[1] https://ec.europa.eu/info/strategy/priorities-2019-2024/european-green-deal_en
Biodiversity within Immobel
The continued increase of the build-up area and the urbanization are inducing new ways of thinking about biodiversity. Ecosystems and biodiversity within cities are important, sometimes unique and to be protected and further expanded. It is understood that biodiversity strategies for the built environment will be a key element to protect and restore biodiversity overall.
For that reason, Immobel's developments focus on green spaces and nature-based solutions that not only add value with regards to user experience or provide a positive environmental impact (such as fighting the phenomenon of Urban Heat Island, the capacity to store CO2, and the ability to adapt to climate change) but also generate a net-positive impact at the level of biodiversity.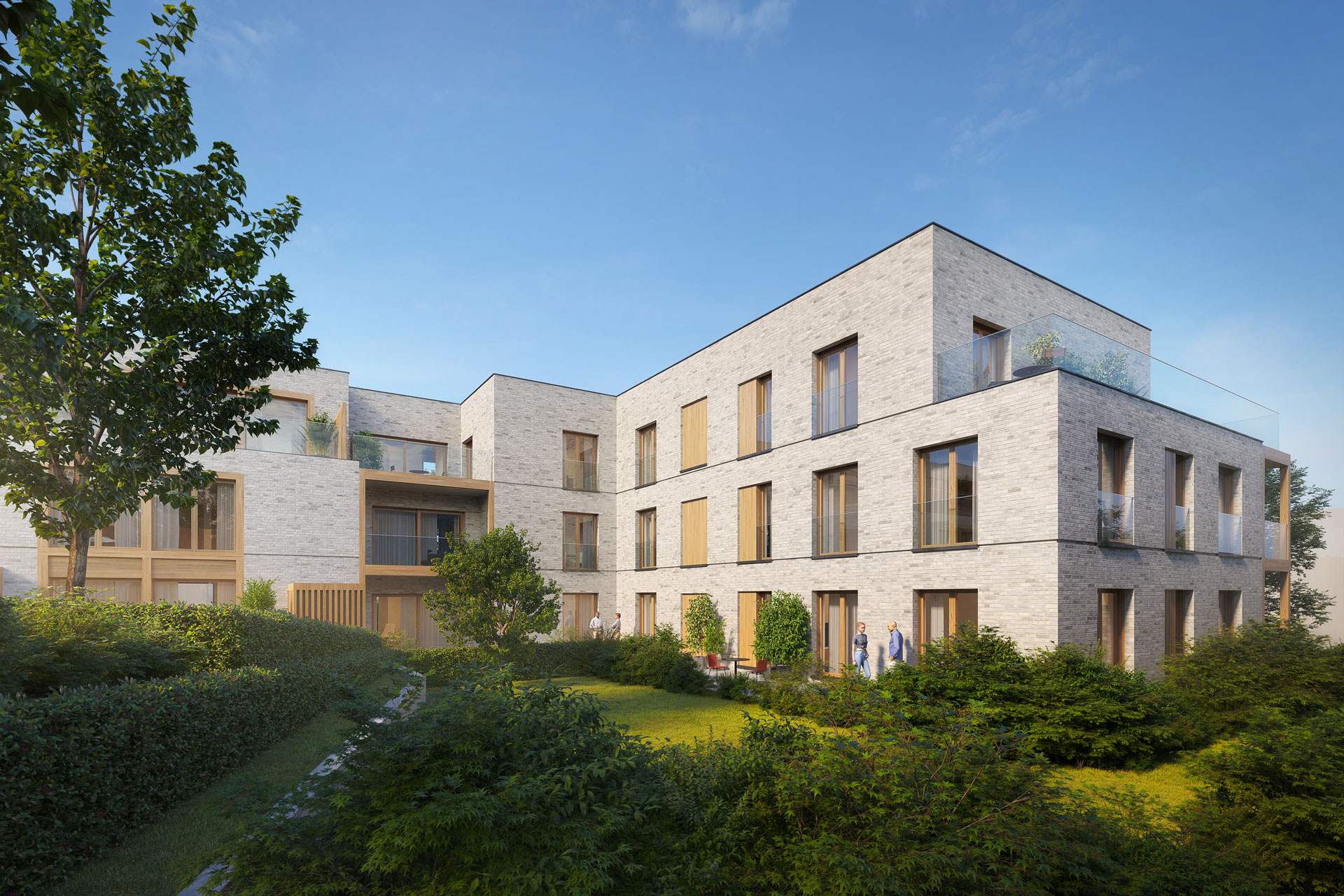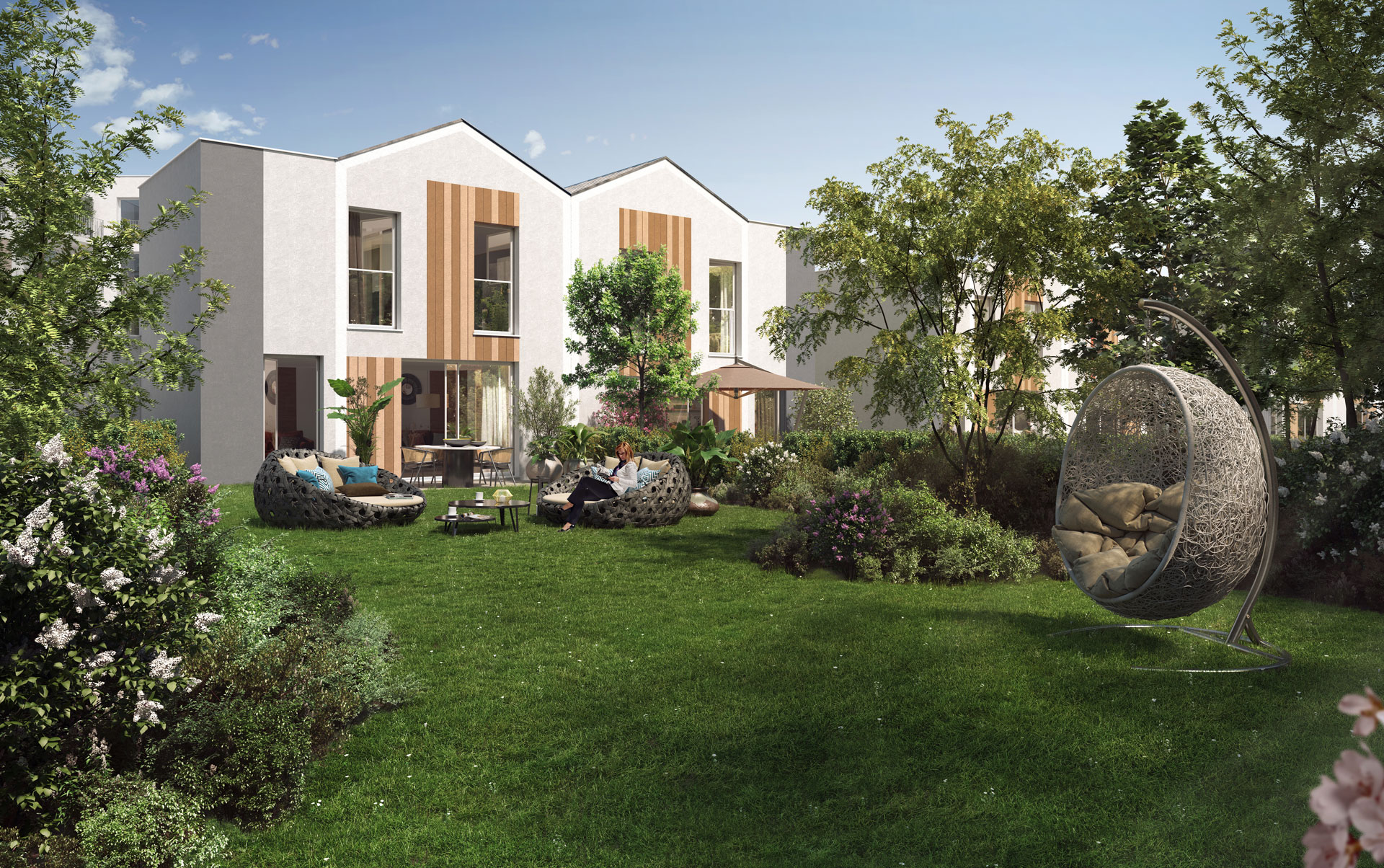 Delivering such a net positive impact on biodiversity implies often including a landscape architect and/or ecologist in the design team to perform a scan of the ecological potential, to study and map the ecological context. Immobel applies the Biotope Area factor as an objective measurement tool for this potential.
Other important parameters in the calculation of the biodiversity value of a development are the sizes and the diversity of natural habitats, the provision of native species, the preservation and creation of full soil but also the management of green spaces which is seen as a driver for biodiversity.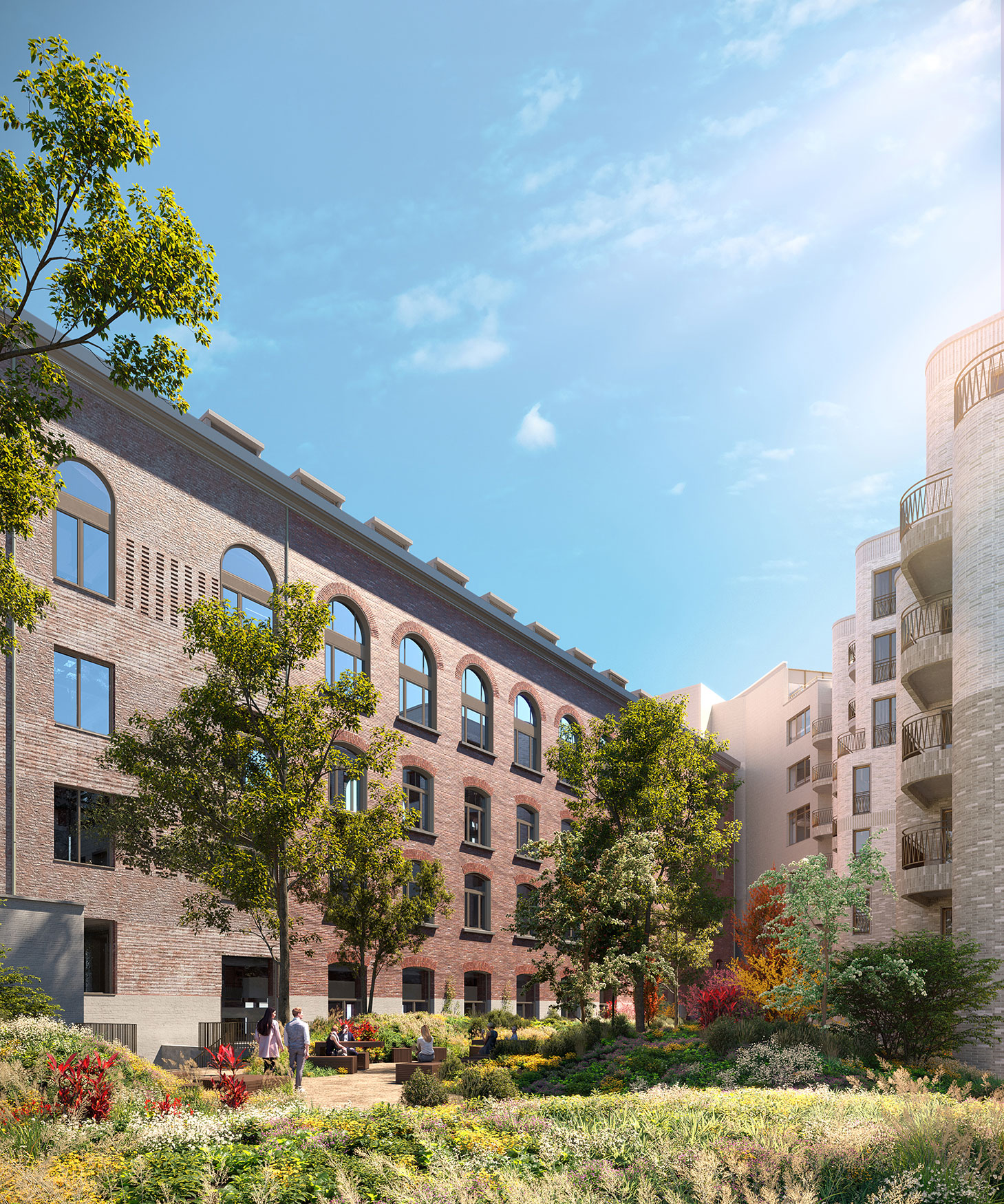 Even in the dense, urban context of cities such as Brussels, Paris and Luxembourg, Immobel strives towards net-positive biodiversity by integrating systematically open ground in its development projects. Planting in open ground is not only favourable for water permeability, but also allows for the selection of some species of trees and shrubs that can grow well into mature and robust trees.
Our development projects also include an analysis on how to integrate our project into the territory, by promoting its connection with nearby natural areas ("ecological corridors") or by enhancing the biodiversity and climate adaptation in public spaces close by our projects.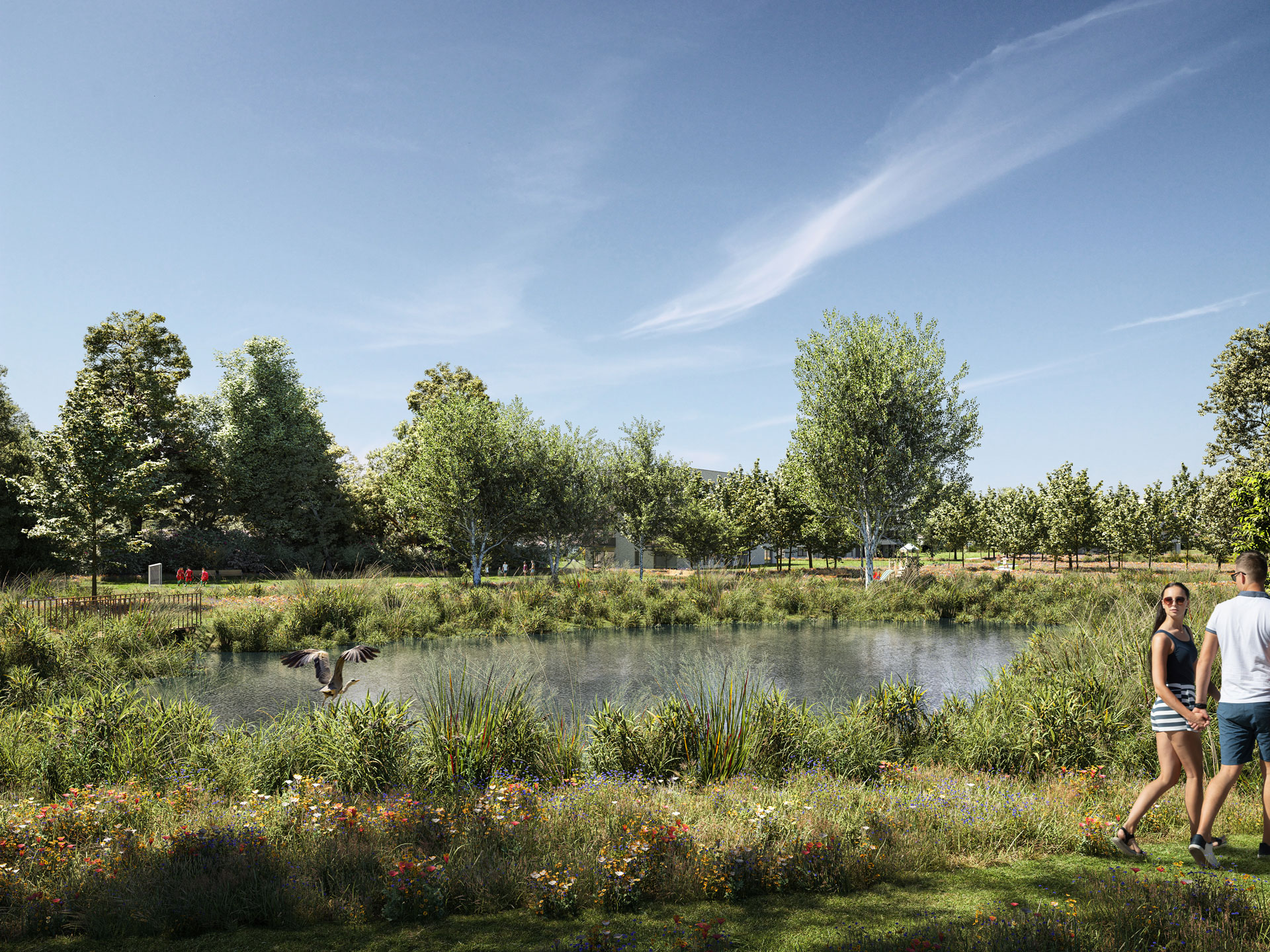 Immobel will further develop its approach to integrate biodiversity into all activities, using it as a driving force during the whole life cycle of a building or a development.
Biodiversity will also have an important role in our carbon compensation roadmap which is currently being developed. Immobel will set-up partnerships with local, positive biodiversity actions such as regenerative agriculture and reforestation as part of this roadmap.
This approach will put Immobel on a pathway to become an active and positive partner to make our cities and communities more resilient and climate proof, combining the goals of biodiversity improvement and CO2 reduction/caption.
Sven Lenaerts, Head of ESG Immobel Group
[email protected]