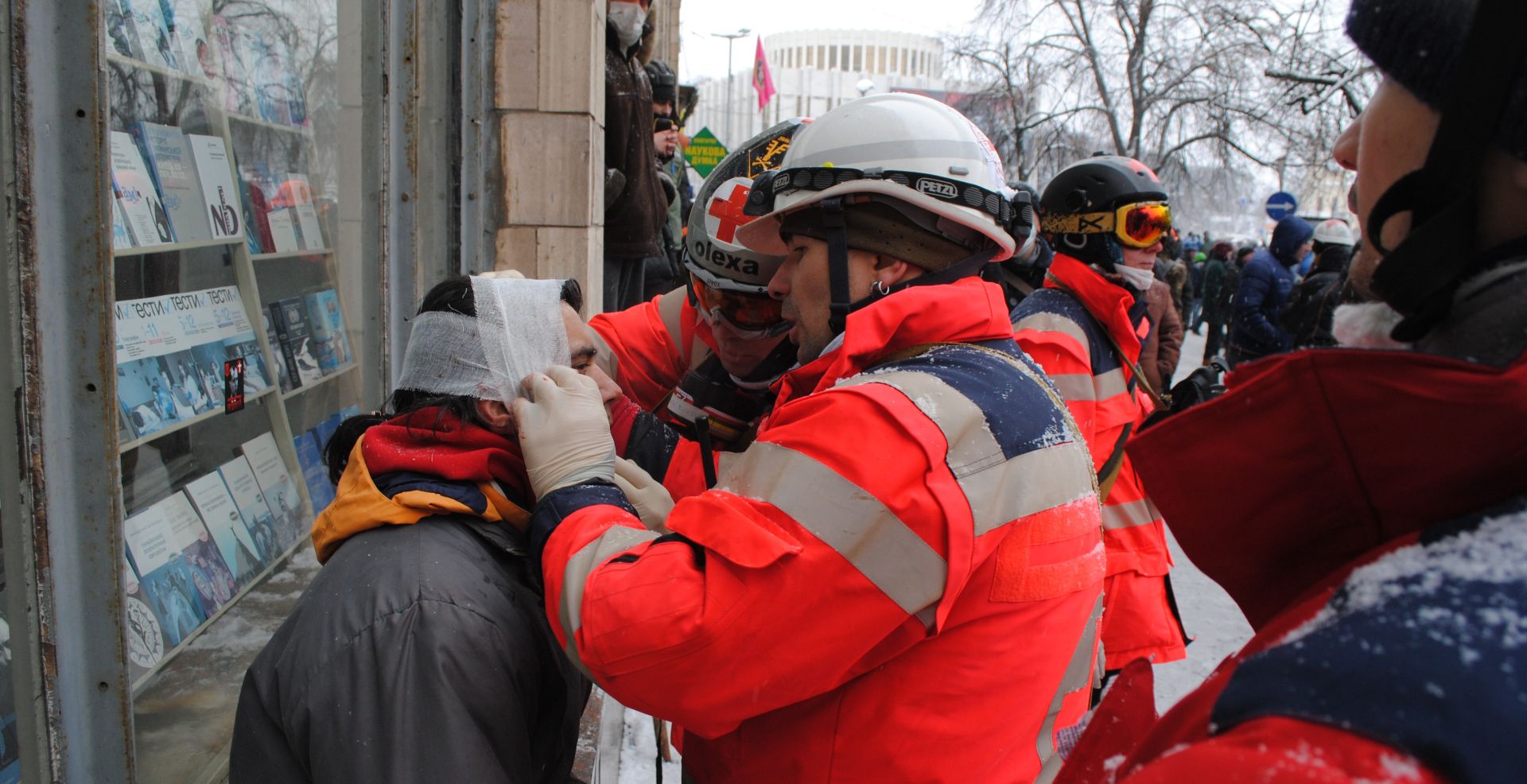 The devastating consequences of the war in Ukraine brought Immobel to join the global donation movement.
Marnix Galle, Executive Chair: "The situation is certainly not getting better in Ukraine, and I am very happy we can all contribute and provide some help. First, through individual donations from the Immobel team and Immobel's Social Fund. In total, we will donate 100,000 euros and support several projects through various NGOs. "
What will happen with the donated money?
Sven Lenaerts, Head of CSR: "Immobel, stands in solidarity with Ukraine. It is a human thing to support those in need. It is a reminder of what responsibility towards our communities means. Our great hope is that the violence and human suffering will end soon."
1. King Baudouin Foundation (KBF)
We have a positive track record of 4 years of KBF collaboration within the "Immobel Social Fund" dedicated toward social integration projects, mainly in Brussels. Active in Belgium and worldwide, KBF acts as an independent and pluralist public utility foundation.
Immobel has identified KBF as a trusted partner to coordinate the allocation fund to support Ukraine through those four channels:
Ukrainian Red Cross. Every day the Red Cross staff and volunteers in logistical centers receive, sort, assemble, and send to the regions hundreds of tonnes of cargo containing food, hygienic products, medicines, water, bed linen, and other essentials.
Caritas. All regional offices of Caritas, except for those regions where active hostilities are taking place, are working to help internally displaced persons (IDPs) and people from vulnerable categories.
People in need. In the East, People in need are still supplying people with food and hygiene supplies, distributing blankets and drinking water. In Western Ukraine, they are equipping collective refugee centers, distributing financial support to the most vulnerable, and helping others through an extensive network of local charities.
CHU Saint-Pierre (Brussels Hospital). Knowledge transfer in medical areas between CHU Saint-Pierre and the hospital structures in Kyiv to support the war victims. The medical teams face unknown situations related to the war; direct assistance and shared experience are needed. The collaboration is eased thanks to the excellent English spoken by all doctors in Kyiv hospitals. 

More info: King Baudouin Foundation
2. United Nations Refugee Agency
UNHCR. The UNHCR has taken the lead in the inter-agency response to the displacement crisis caused by the war in Ukraine. Considering enormous needs, UNHCR focuses its interventions on protection, shelter, basic needs, provision of core relief items, and cash assistance.