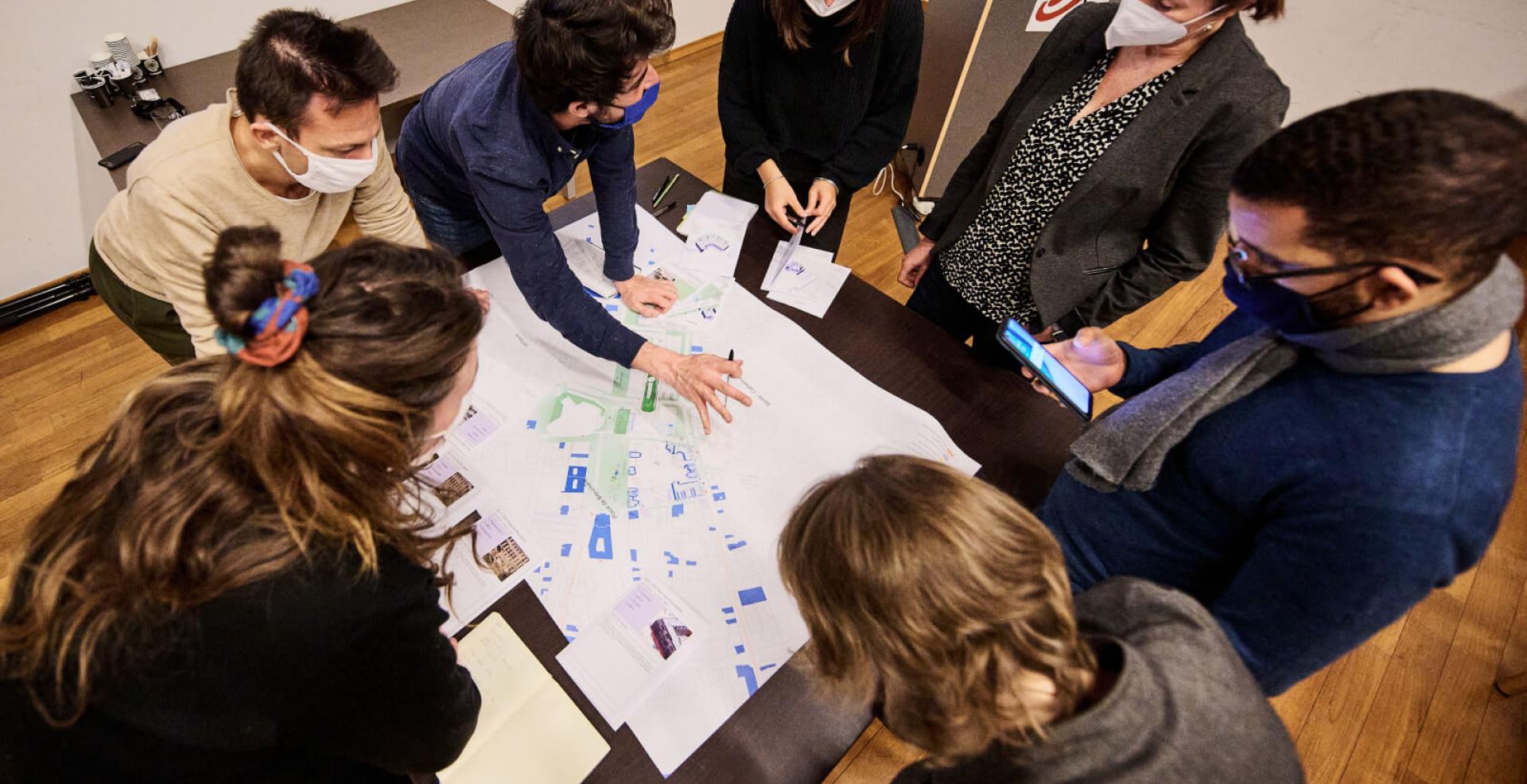 The area around Boulevard Anspach, situated in the very heart of the Brussels city centre and recently made into a pedestrian zone, has plenty of assets to be a coveted location. In the next few years, the neighbourhood is to undergo a further transformation. This will strengthen the neighbourhood's identity and increase its popularity as a place to live.
Several buildings are to be redeveloped by a number of companies, including Immobel. As a sustainable developer, Immobel not only creates sustainable buildings, but aims to contribute to the social transition and revitalisation of neighbourhoods, thus creating future-proof places to live.
To transform the Brussels Anspach area into a vibrant neighbourhood, a project has been set up, called Rez-de-Ville. It consists of a co-creation trajectory between several developers and local authorities. The goal is to rethink the programming of the ground floors of the buildings being redeveloped and their relation with both public spaces and public services.
In order to give neighbourhoods a fair chance of remaining attractive in the long term, it's necessary to think beyond pure profitability

Alexandre Mussche, design agency Vraiment Vraiment
Currently, the pedestrianisation of the Brussels inner centre is mainly focused on a purely consumption-based approach to public space, with major events targeting tourists. The new approach to programming the ground floors and (semi) public space seeks to find a balance between this economic interest and the creation of a people-centric residential area with proximity services (within a five-minute walk) that will give future residents a sense of belonging.
A number of methods will be used: testing new functions via temporary use of ground floors; analysing the existing offer and needs in terms of proximity services; and conducting a number of co-creation workshops. From these, recommendations and scenarios will be drawn up for the programming of ground floors and (semi) public space. The objective is to create an innovative destination that stimulates emerging economic activities and facilitates local and sustainable lifestyles, in order to give the Brussels inner centre a distinct identity.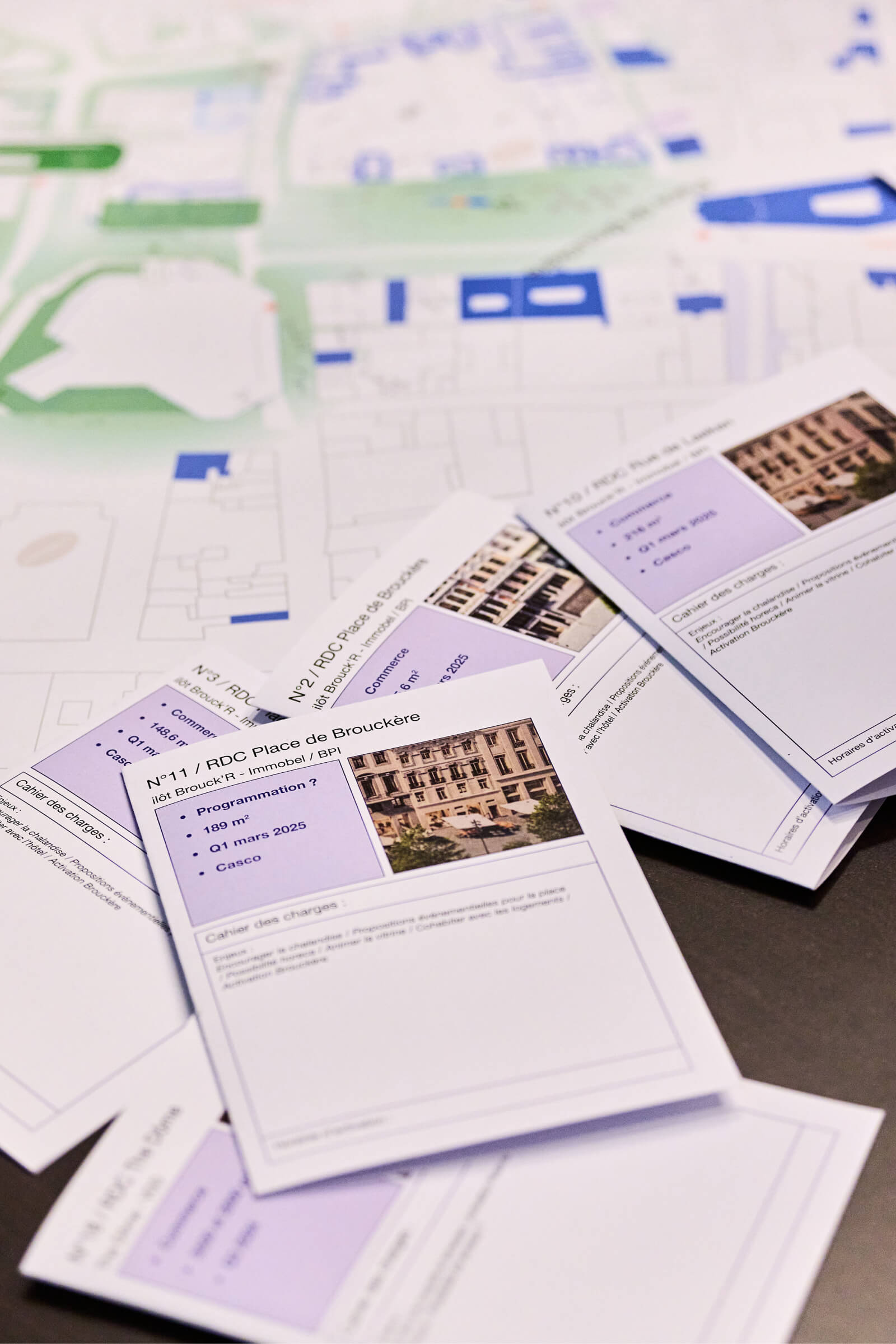 Alexandre Mussche of design agency Vraiment Vraiment explains: "Immobel has clearly understood that in order to give neighbourhoods a fair chance of remaining attractive in the long term, it's necessary to think beyond pure profitability. We are looking at small, local businesses or social activities which meet a certain local demand. To get a better view on those demands in the short- and long-term we are working closely with the City of Brussels. As owners of the public domain, their view and support is essential to the success of this project. Instead of everyone working on their own island, the Rez-de-Ville project is a great example of how we should challenge private-public partnerships to create added value for the neighbourhood."