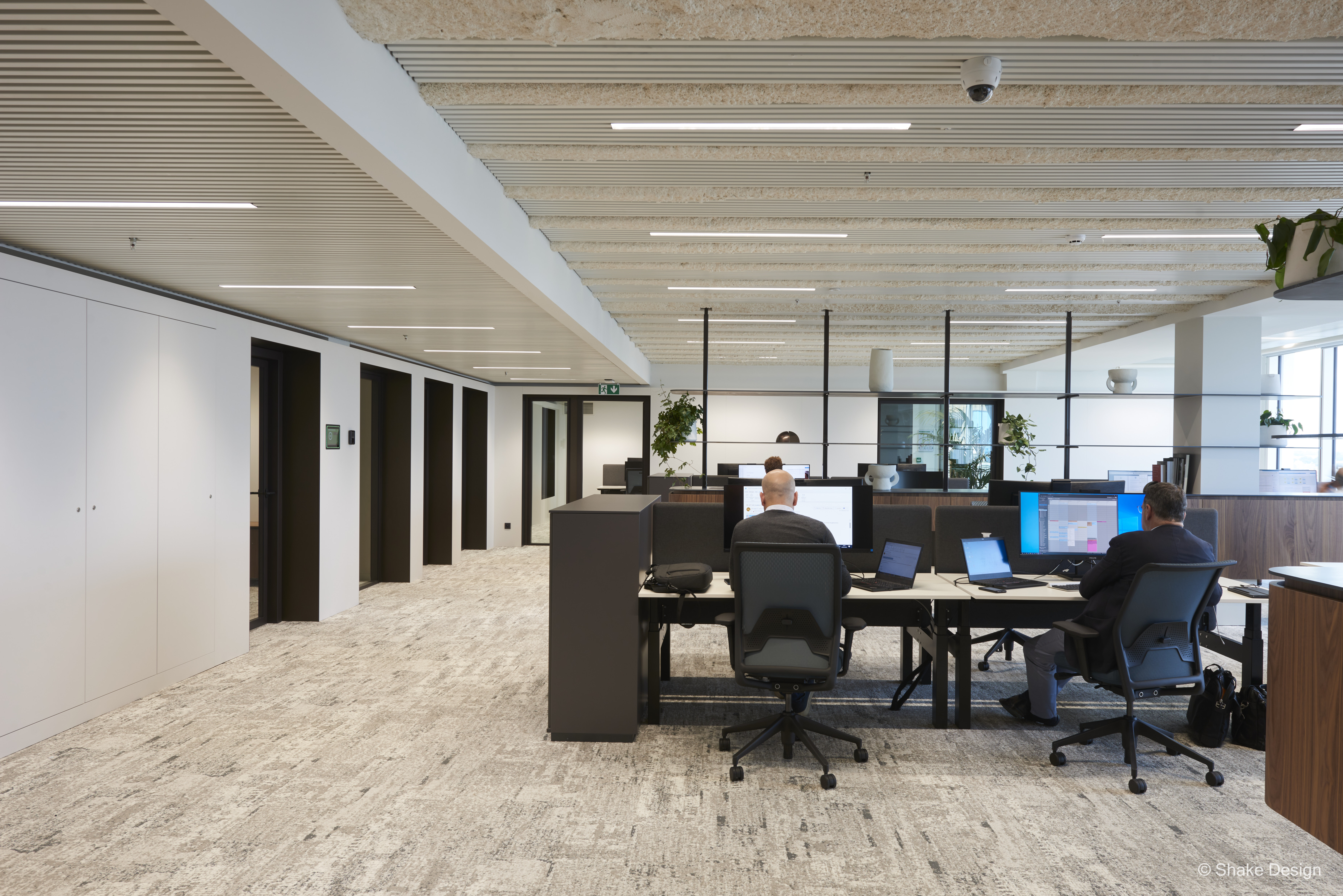 YOUR CHALLENGE
You are part of a small technical intervention team, reporting directly to the group Chief Technical Officer, that has the objective to share knowledge, manage risks and give technical support to the different entities of the Immobel group, mainly outside Belgium. You are a senior technical resource that takes up different roles depending on the phase, context and needs of the projects. This is a very broad role that is in the heart of our business and of utmost importance for our results and reputation. 
While the local technical teams are primarily responsible for the technical follow-up of the various projects, you will mainly function as interim technical director in entities that temporarily have no or insufficient local technical expertise, to avoid relying solely on external designers and experts. As an interim technical director, you ensure that our projects are fully taken care of from a technical point of view throughout their entire life cycle. You are the continuous sparring partner of our developers and an entire network of contractors/external stakeholders. 
You will also take up the role of technical expert, challenging the local technical and engineering teams in an early phase of the project (preliminary design) on the feasibility from a technical and commercial point of view. You bring your experience to the table to design smart and cost-efficient projects. 
In some cases, you will function as a crisis manager, helping to find (technical) solutions for problems that lead to a derailment of budget, timing and quality, if it turns out that the local teams are not able to adequately solve those problems. 
Unless there is no local presence of in-house experienced technical people, you do not assume primary responsibility for the execution of a construction project, but you provide support and know-how where needed, give feedback on proposed solutions and make suggestions for optimization. You actively intervene if the risk exists that a project will derail. 
YOUR MAIN TASKS
Together with the local technical and project management teams: 
During the design phase, which consists of preliminary design, permit design and tender design: 
You guide and steer architects & engineers, while constantly guarding the project optimisation, i.e. correspondence between underground and above ground levels, optimisation NLA/GLA, economic execution processes 

You ensure a correct choice of materials with respect to the quality/price balance 

You manage and control the planning of studies 
You are responsible to achieve the most optimal results in terms of quality/budget, you manage the tendering processes with the general contractor or co-contractors.   
This includes tasks such as: 
Analysing offers 

Evaluating proposals or alternative solutions 

Negotiating  

Contracting 
During the construction phase, you monitor the project and, depending on your role, even temporarily manage the project for as long as necessary, if it appears that the project is not being properly managed by the local internal or external teams.  This may include tasks such as: 
Organising weekly site meeting 

Following up in terms of Budget, Planning and Quality 

Evaluation of prices of supplementary works – claim management 
Controlling architects & engineers 

Setting up regular contact/discussions/negotiations with the GC or other contractors involved 

Monthly reporting to the CTO 

Supervision of client advisor(s) 

Guiding and steering the provisional and final acceptance 
YOUR PROFILE
You have a Master's degree (civil or industrial engineering in construction)  
An economic background is a clear plus 

You have a good working knowledge in English. Dutch and/or French are a plus, knowledge of Spanish and/or German an additional plus. 

You have knowledge of MS office and other useful software applications 

You combine a technical expertise with a strong commercial viewpoint 

You have been working in the construction business for at least 10 years 

A former international experience is a clear plus 
The following characteristics describe you : 
You are a problem solver and thinking out-of-the box comes natural to you 

You are perseverant, cost conscious and a good negotiator 

You are a real multitasker that can manage various projects simultaneously 

You communicate easily and convincingly to achieve the best results for our clients 
You don't mind spending 50% of your time abroad (Europe) – estimated at once a week  
OUR OFFER
A challenging position 

A competitive salary package 

High exposure to senior management  

A very pleasant international working environment within an ambitious and enterprising team  
HOW TO APPLY?
Send your CV on [email protected] - title: SENIOR TECHNICAL PROJECT MANAGER